Airport Party Bus & Limo Service
Party Bus Tulsa offers Airport Transportation in Tulsa, OK. We provide a first class limo bus service that will take you to and from the airport with ease. Our services are always on time and we take care of everything! We know that traveling can be stressful, especially when you are trying to get to your destination on time. That's why we offer a wide range of transportation services for all types of passengers. Whether you need a ride from the airport or just to and from your hotel, our transportation services are perfect for individuals, groups and families! We know how stressful airports can be, especially if you're trying to catch a flight or meet someone who's already there. With our service, we promise that from start to finish—from when we pick up until when we drop off—you'll be relaxed and ready for anything.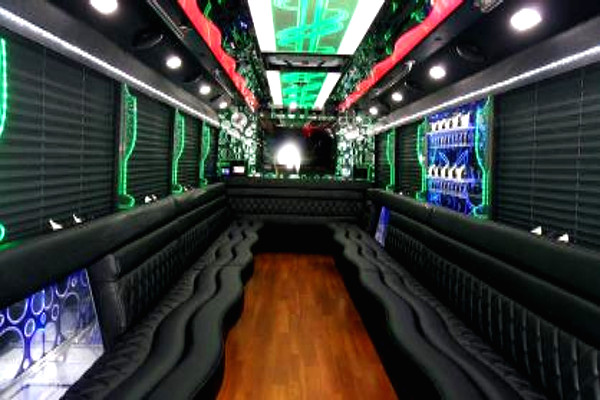 Make Rental Reservation | Check PricingLimos, Party Buses, Shuttles
There are diverse party bus models of our agency to hire in Tulsa. If you are here for sightseeing or leisure reasons you will find our premier rentals providing you with your dream ride. You could avail of a rented limo or party coach as rentals for trips about the region. Our premier rides are great for group travel as well. If you are in town to attend any special event, have your own luxury ride from our selection of party buses and other coach models. You could also hire our party buses for celebrating occasions like birthdays and more. Our rentals even provide shuttle rides to and from the airport or pick-up and drop for executives.
Party Buses & Limo Rentals Near Me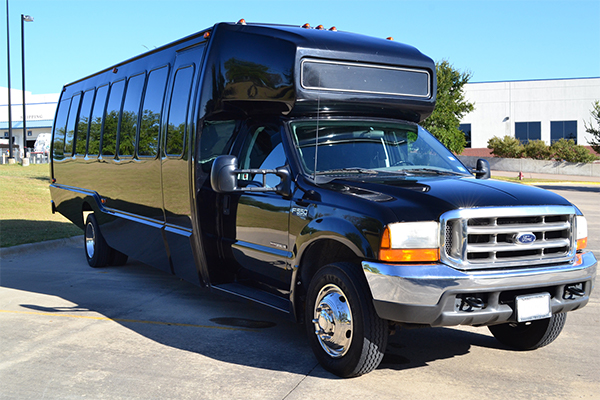 View Party Buses NowParty Buses & Limos
It is easy to book our party bus rental You can find our agency contact details in regional directories. Once you have found our contact details check out our customer testimonials as well. These provide you enough reassurance about our quality of vehicles and service in town.
There are passenger party buses which we hire out for different occasions. You could be booking one for wedding bus transportation or for celebrating the birthday of a friend. We have different coaches and models for hire as well. These include standard motor coaches, shuttle buses and charter buses for hire. You can get a ride on one of these coaches for your office group.
Avail of our premier rentals and limos under our limo service Tulsa. There are exclusive rentals on offer such as the Cadillac Escalade, Chrysler 300, Hummer Limos, Mercedes-Benz, Lexus, BMW, and Ford Excursion among others. You could book a ride for your wedding or get a ride about town for special occasions in these cars or limos.
There are diverse models of limos and shuttle buses of our agency that work well as budget rides. These can accommodate people from 2 to 14 in number.
Party Bus And Limo Service Prices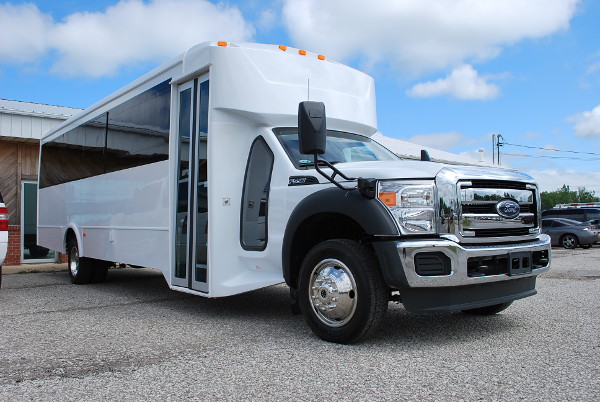 View Limousines NowLimos & Party Buses
The prices we offer for our rentals are reasonable and affordable for most. There are travel packages to book from for the standard requirement of groups. These are ideal for shuttle rides to and from the Tulsa International Airport TUL as well. You will find discounts on most of our premier rentals and coaches. The rates depend on amenities, hours of booking, total distance and the number of seats.
Things To Do
If you are new to Tulsa you can visit the following places about town such as:
Gilcrease Museum; here there are diverse Native American and Western artworks to check out.
BOK Center; there are popular concerts and games to check out every weekend.
Philbrook Museum of Art; it is in an ornate museum with scenic gardens.
Book one of our party bus rentals to check out these and other places about town.
Additional Service Areas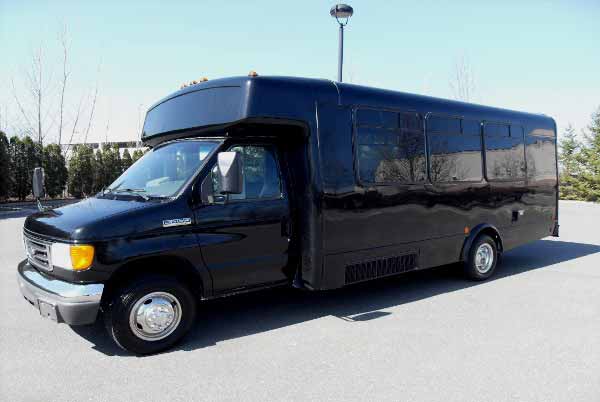 View Party Buses NowParty Buses & Limos
Our bus rentals for parties could also take you to surrounding areas and towns like Claremore, Ponca City, Sapulpa, Coffeyville, Jenks, Broken Arrow, Bixby, and others.
Quick and Stress-Free Airport Transportation in Tulsa Oklahoma
Party Bus Tulsa, located in Tulsa Oklahoma, is the go-to transportation company for all your needs. Whether you're looking to head out on the town with friends or take a trip with family and coworkers, we have the best vehicles to suit your needs. We have a wide variety of buses and shuttles available, as well as an excellent staff who will get you there safely and on time. We work hard at Party Bus Tulsa because we know how important it is to get places quickly and safely when traveling out of state or across town. Our goal is to make sure that each one of our customers gets exactly what they need when they need it most—whether that means transportation from point A to point B or more!
Why Go With Party Bus Tulsa?
Choosing the right transportation service is extremely important. You want to make sure that your party bus company is the best, most affordable, reliable, professional and experienced in Tulsa Oklahoma. Party Bus Tulsa is known for being the most courteous and fun. We offer you a wide variety of options with our fleet of luxury vehicles.
Charter a bus rental to Tulsa International Airport
Whether you're traveling for business or pleasure, Tulsa International Airport (TUL) is a convenient gateway to the city of Tulsa. Located in the heart of downtown, the airport provides easy access to the many attractions and activities available in this vibrant city. Tulsa International Airport is Oklahoma's busiest commercial airport and serves as a hub for Allegiant Air and American Airlines. The airport has two terminals; Terminal A offers eight gates with five airlines operating out of it (Alaska Airlines/Horizon Air, American Airlines/America West Express/American Eagle), while Terminal B contains 14 gates with four airlines serving them (Delta Air Lines/Delta Connection/SkyWest Airlines).
Why charter a bus?
There are a lot of good reasons to rent a charter bus. First of all, you can bring your own drinks and snacks! You don't want to pay for water once you're already paying for a trip. And if you've got some specific taste preferences, it's always nice to be able to bring your own choices along with you. You also get the ability to choose your music on board! If there's anything that makes driving more fun than driving with someone else's choice of music, it's driving while listening to whatever type of music YOU want. Or not even listening at all—chances are high that other people will be enjoying their own tunes too (who doesn't love blasting pop songs from their phones?).
Charter Buses & Shuttles
Party buses are vehicles that can seat up to 27 passengers, and they're perfect for bachelor, bachelorette and birthday parties. They come equipped with a sound system and plenty of room for your guests to move around and enjoy the ride.If you're looking for something more cost-effective than a party bus but still want to transport everyone in comfort, consider hiring a shuttle bus instead of paying for individual taxis or car services. A typical party bus will cost around $250 per hour but shuttles are significantly cheaper, averaging only about $50 per hour—and most companies even offer discounts if you book multiple trips at once!
Request a ride
Now that you're familiar with the app, let's take a look at how to use it. You can find the website for RideTheRide by simply typing in "ride" in your browser's search bar. Once you've arrived at our site, click on the green button that says "Request a ride." Then fill out all of the required fields: Your name and email address (to confirm your booking) The pick-up location (where exactly will you be picked up?) The drop-off location (where do you need to get dropped off? Once everything is filled out correctly, click submit! That's it—you don't have to stress about finding transportation anymore because we'll take care of everything else for you.
Private Transfers
Private transfers are a great way to get around Tulsa, the surrounding area and even Oklahoma. Private transfer vehicles are modern, luxury sedans that are specifically designed for airport travel. These cars are comfortable and spacious enough to accommodate up to four passengers comfortably. Private transfers take you from your home or office directly to your destination in Tulsa without any stops along the way. It's also easy to book a private transfer online—just make sure it's not too late when you're booking because they fill up fast!
About the Surrounding Area
You're in the right place if you need to be in Tulsa, Oklahoma. You'll find yourself surrounded by a variety of options when it comes to things to do and places to eat, but if you want something different than just an average experience, we'd like to introduce you to our services! We've been providing quality transportation for over 30 years now and are ready and waiting for your call.Our services are available 24 hours a day, 7 days a week with no scheduled stops or delays.
Popular bus types in Tulsa
There are many bus types in Tulsa, Oklahoma. The city is a major hub for air travel, and has plenty of bus options to get you there. There are several different ways to get to Tulsa: by plane, train or automobile. You can also take the bus! There are lots of different kinds of buses operating throughout the city and its surrounding areas. If you're looking for a smooth ride with no hassles or delays then check out these popular types: The luxury coach will give you all the comfort that money can buy on your trip from Boston to New York City . Luxury coaches offer comfortable seats with plenty of leg room, plus free Wi-Fi so everyone can stay connected during their trip; some even have power outlets at every seat so travelers don't need worry about running low on battery life while they're away from home (or at least until their next recharge).
Limousine Drop Off Service
Our limousines can meet and greet you at the airport terminal, or they can help you with your luggage and bring it to the vehicle. We want you to feel comfortable and relaxed before heading home. If your trip requires traveling from Tulsa International Airport, we'll be happy to provide transportation for your group. Our services are available for individuals, families, small businesses, large corporations and any other type of group that needs airport transportation in Tulsa. Whether you're planning a trip to Tulsa or just looking for a fun way to get around, we have the transportation options you need. Whether it's a party bus rental or limousine drop off service you seek, we will be happy to help! Contact us today and let us know what your needs are so that we can tailor something especially suited toward them.