Wedding transportation is a big deal. You want your guests to have the best time possible, and that means getting them to their destination on time and without hassle. That's where Party Bus Tulsa comes in: we provide transportation services for weddings and other special events, helping you make sure that your day runs smoothly and your guests have an amazing time. At Party Bus Tulsa, we know how important it is to get your wedding transportation right. That's why we offer a wide range of options for all kinds of different needs: from full-sized charter buses to mini buses, from limousines, party bsues, motorcoaches to minibuses, from shuttle services to school buses—whatever it takes to get everyone where they need to be on time! Our team of reservation experts can walk you through selecting the perfect vehicle for your group transportation needs, whether it's a full-sized charter bus or just one regular coach bus. When you work with us, you can rest assured knowing that your wedding transportation will be handled by professionals who take pride in their punctuality and professionalism—all while tailoring their services specifically to fit your schedule.
Wedding Transportation Party Bus & Limo Service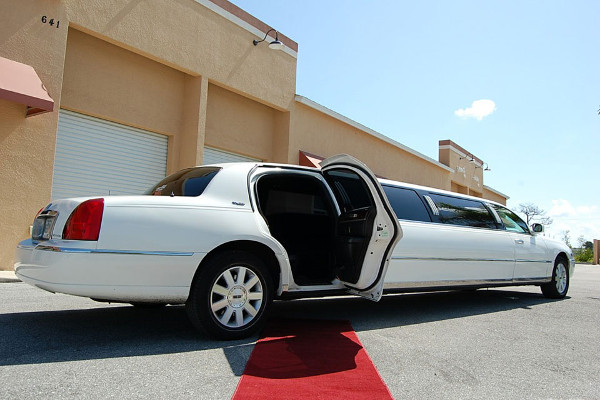 Make Rental Reservation | Check PricingLimos, Party Buses, Shuttles
For weddings in Tulsa, our party bus models prove to be useful. Our agency specializes in premier party buses and limos for hire. You could book one of our luxury coaches as wedding party bus rentals. When there is a wedding to organize, that usually needs group transportation. Guests need the pick-up and drop services to and from airports. They need transportation to and from hotels and wedding venues. You will find reasonable party bus rental quotes from our agency. It helps you to arrange multiple rides for your party. We also offer premier limos and cars. These are great for wedding couples as well as guests for the wedding.
Wedding Transportation Party Buses & Limo Rentals Near Me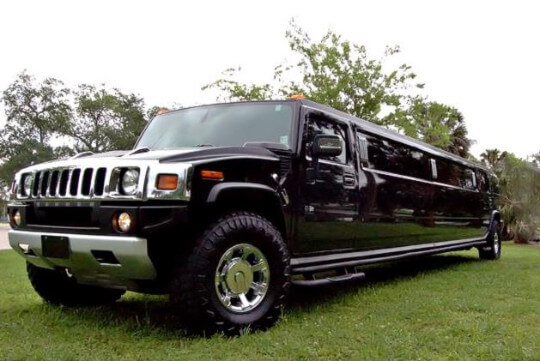 View Party Buses NowParty Buses & Limos
Avail of our wedding party bus rental Tulsa. For bulk bookings, it is best that you look up our agency contact details from the regional listings. Once the bookings are done, you can rest easy. We have different coaches for hire. You can select between the models as per the number of people you wish to transport or amenities you wish to use.
The passenger party buses prove ideal as wedding bus transportation. These usually come with amenities for entertainment and comfort. You can select amenities as per your guests' requirements. In general, there are other kinds of coaches to choose from as well. These are motor coaches, shuttle buses, and charter buses. You can hire them out as per the seating capacity of passengers. These can accommodate passengers from 14, 20, 30, 40 or 50 in number.
Our limo service Tulsa includes several premier limos and car rentals. These can be luxury rides like Hummer Limos, Chrysler 300, Cadillac Escalade, BMW, Lexus, Ford Excursion and others. You need limos for wedding couples as well as their special guests. You could easily combine these rentals with our coaches.
The premier limos and shuttle buses can accommodate people from 2 to 14. It is best that you book one accordingly.
Wedding Transportation Party Bus And Limo Service Prices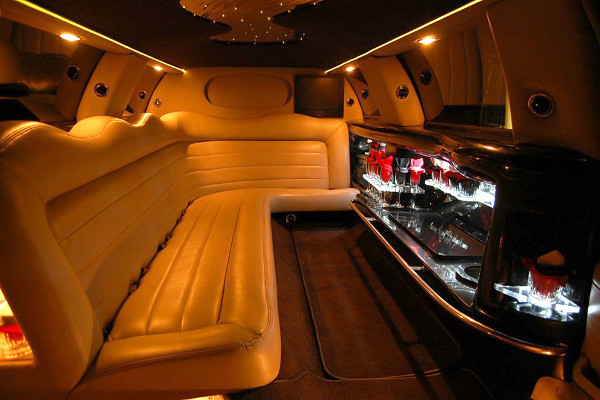 View Limousines NowLimos & Party Buses
The prices we charge for different party buses and limos are reasonable. You could check out the wedding party bus packages and others for birthdays and other events. In general, there are discounts on offer on select coaches and rides. You can vary the final amount by varying hours or distance to travel, seating capacity, amenities to use and other factors.
Things To Do
There are several sightseeing places to explore in and around Tulsa such as:
Tulsa Performing Arts Center; here you can check out the theater, dance and music events.
Tulsa Zoo; children will love the safari train ride in this zoo.
Philbrook Museum; it is a popular museum to check out in this region.
Avail of our party bus rentals in order to visit these and other places with your own group.
Additional Service Areas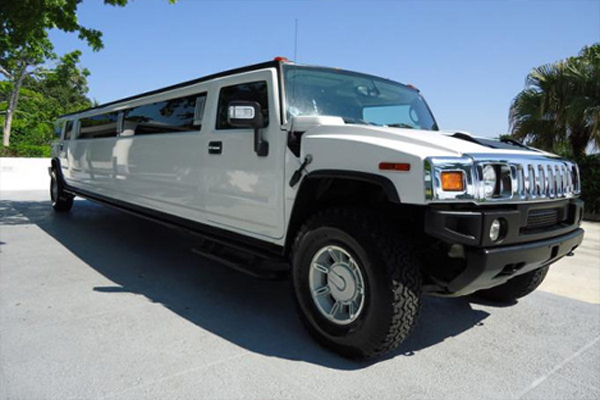 View Party Buses NowParty Buses & Limos
Our bus rentals for trips could take you to neighboring towns as well, such as Sapulpa, Ponca City, Coffeyville, Broken Arrow, Claremore, Jenks or Bixby.
Why Choose Party Bus Tulsa?
Your wedding day is supposed to be the most magical day of your life. It should be perfect in every way. The weather should be sunny and warm, or chilly and crisp, depending on the season. Your dress should fit perfectly and make you look like a princess. And then there's transportation—everyone needs to get where they're going on time, safely, and comfortably! Party Bus Tulsa has been providing reliable transportation services for all types of events in Tulsa including concerts, tours around town, sporting events as well as weddings.We at Party Bus Tulsa are the best in the business, and we offer a great selection of vehicles to choose from. Our customers love our service, and you will too! Our team has the highest standard for customer satisfaction. With our superior customer service, you can rest assured that your wedding transportation is in good hands. We also have a reputation for having the best prices around town! Whatever budget you have set aside for your wedding transportation needs, we're confident that we'll find an option that fits within it without sacrificing quality.
Affordable Pricing on Wedding Bus Rentals
You can take a look at our wedding bus rentals prices and see that we have something for every budget. Wedding bus rentals are affordable for all budgets, whether you're just starting out or you want the best of the best. We know that price is an important factor when it comes to planning your special day, so we want to make sure that everyone has access to high-quality transportation services on their big day.
Transportation Just For You
The wedding transportation you hire should be just for you. No other passengers, no other drivers, no other vehicles and no other stops. You may want to consider hiring a limousine or town car service from Party Bus Tulsa instead of a bus if it can only hold four people comfortably. A larger vehicle will provide privacy and ensure that all of your guests get exactly what they want on their special day. No other time constraints are necessary either, such as rush hour traffic or long lines at the airport; these two things can make traveling difficult on any day and would be especially inconvenient on your wedding day! A bus driver will do everything possible to get everyone to the destination safely and on time so everyone can relax and enjoy their special occasion without worrying about logistics or delays caused by unexpected road closures due to inclement weather conditions such as snowstorms/ice storms/heavy rainfalls etc..
Travel Across All Distances
We serve the entire Tulsa area. From a business trip to the airport, to a night out on the town, we can travel anywhere you need us to go. We offer a variety of vehicles to fit your needs and budget. If you are looking for someplace special in Tulsa or need transportation around our beautiful city, Party Bus Tulsa is here for you! We have several locations across the area making it easy for you or your guests to travel from place A to B.
Perfect Wedding Locations In Tulsa
Tulsa, Oklahoma is an ideal destination for your wedding. With its wide variety of venues and beautiful scenery, it's no wonder so many couples choose to have their big day here. Here are some of our favorite locations: The Broken Arrow Performing Arts Center provides amazing acoustics and a professional stage show that will impress all your guests. The BOK Center offers the best views in Tulsa with its rooftop terrace overlooking downtown and nearby lakes. You can even see the Tulsa skyline from here! The Cox Business Center is home to several large conferences each year, which means you'll get plenty of space without being crowded out by other parties trying to use this venue.
What Are Wedding Party Buses?
If you're looking for a way to get your wedding party to and from the wedding venue, or just traveling to and from the venue, a wedding party bus is an affordable option that's more comfortable than traveling in a limousine or charter bus. A wedding party bus allows you to seat up to 34 people comfortably throughout its many seats. It has plenty of room for luggage storage and can even be used as additional seating during your reception!
How Getting Limo Service Will Make Your Wedding Night Great
You're about to have the day of your life. You probably won't want to spend it sitting in traffic, or worrying about how long it will take you to get from point A to point B. So when choosing wedding transportation services, make sure you consider all of the following things:
How much time do we need from our ceremony start time?
How much time do we need for photos after our ceremony?
Is there enough time before dinner for everyone to make their way over?
Do I want a ride back home after dinner and dancing is finished up at my reception hall?
Travel Between Ceremony & Reception
When you're planning a wedding, one of the most important things to think about is transportation. The best way for your guests to travel from ceremony to reception is on Party Bus Tulsa's luxury buses. Our buses are spacious and comfortable, with plenty of space for dancing and singing on the ride! They also have WiFi so you can share pictures from your wedding day with everyone back home. This means that no matter when or where we pick up the bride and groom, they'll be able to relax while they're getting ready for their big day off. You won't want them spending hours in traffic during their wedding day—or worrying about whether anybody will show up at all!
Pre-Wedding Event Private Buses
It's important to plan ahead. Where are you going to get married? What kind of wedding will it be? How many people will be attending? It doesn't make sense to rent a bus if your wedding is in the middle of nowhere, or if only one or two guests will be with you on the day. You also need to think about how long your journey is going to take, as well as what time you would like everything booked for. If you're planning an evening event, then transportation needs may differ from those required for a daytime function. These factors should all be considered before making any decisions regarding transportation options for your big day.
Which Wedding Bus Rental Is Right For My Group?
The first step to deciding which wedding bus rental is right for your group is to answer the following questions:
What is your group size?
What is your budget?
What is your wedding venue?
What is your wedding theme?
What is your wedding time?
What is your transportation need for the day of the wedding (e.g., pick up from hotel, drop off at church)?
Once you have answered these questions, then we can help you find a great fit from our fleet of luxury party buses in Tulsa.
Our Fleet of Limousines and Party Buses
Our fleet of vehicles is always updated and we have a wide range of limousines and party buses to choose from. Each vehicle comes with its own unique design and features that make it stand out from the rest. We have a variety of limousines available for rent in Tulsa, Oklahoma including luxury stretch limos, Party Buses, SUVs, sedans and more!
Steps To Rent Your Limo, Party Bus, or Charter Bus
The first step is calling us. We'll set up a time for you to call in, and we'll ask you some questions about the type of party bus or limo service that you're looking for. Things like how many people will be riding on the bus, what kind of vehicle do we need, where are our guests going after they get off the party bus Tulsa? We'll also have a form that needs to be filled out so that we can get all of your information correct. Once we've got everything entered into our system and confirmed, it's time for your transportation rental! We'll pick everyone up at their location (if they're not at home), take them where they need to go and drop them off at their destination before returning back home with any remaining guests on board!
Our Pricing and Rates Explained
Party Bus Tulsa's pricing is based on a variety of factors. The main thing we need to know before quoting you a price is how long you're going to need the bus, and how many people it needs to hold. There are other factors that can affect your total cost as well such as how far from our location in Owasso, OK you want us to travel. We work very hard in order for every customer who books with us feels like they got an amazing deal for their transportation rental needs. We never want anyone feeling like they overpaid or didn't get their money's worth out of our services because we want everyone who rents with us happy!