Are you planning your bachelorette party and looking for the best limo service in Tulsa, Oklahoma? Hire Party Bus Tulsa to provide you with the ultimate experience. We have a wide range of vehicles, including Hummer limousines, stretch limousines, Escalade limos, mini buses, charter buses and motorcoaches. We provide a wide range of services including bachelor party transportation, friends night out transportation and more. We are highly regarded as the best in our field. Our fleet of luxury party transportation vehicles is one of the largest in the area. We pride ourselves on providing excellent customer service and strive to make all our customers happy. We offer competitive pricing on all of our services and offer special rates for large groups. You can book your reservation online or by calling us directly. Our friendly staff will be happy to assist you with any reservations or quotes you may need for your upcoming event!
Bachelorette Party Buses In Tulsa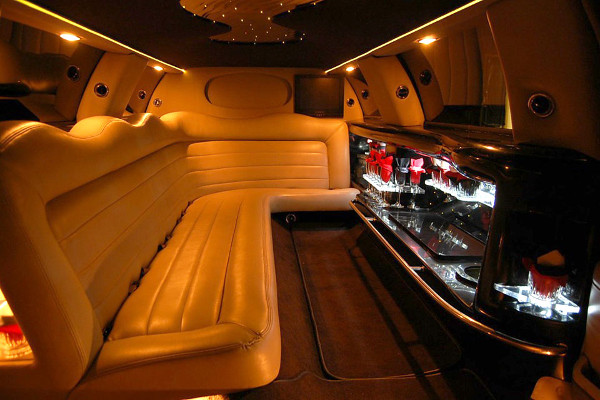 Make Rental Reservation | Check PricingLimos, Party Buses, Shuttles
Singles party celebrations with our bachelorette party bus packages in Tulsa are hugely popular. Our agency in town specializes in different kinds of premier party buses as well as limos on rent. The bus rentals for parties include different kinds of amenities on board. There are diverse amenities like mood lighting, music and karaoke systems as well as refreshment and bar facilities on offer. You could hire one such bachelorette party bus from us and party on the go with your friends. This has become a popular trend in the area. We also offer similar facilities for limos for hire.
Bachelorette Limo Rentals Near Me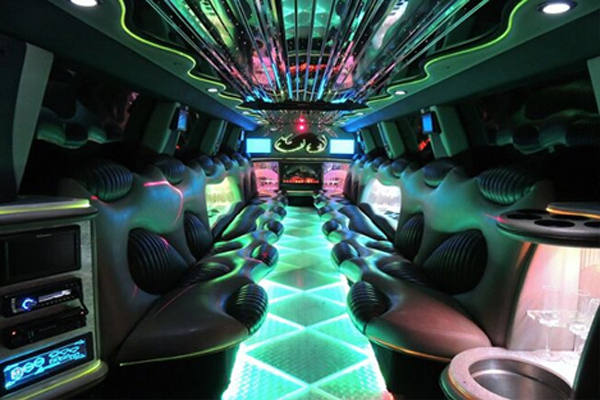 View Party Buses NowParty Buses & Limos
Our party bus rental Tulsa coaches are easy to hire. For weddings in the region, we provide all kinds of premier coaches and limos for different occasions. You could add to a bachelorette party bus package as well. Simply log online at our website and check out the different amenities we offer on hire along with coach models.
There are small party bus rental coaches that are part of our passenger party bus collection. You could also choose a ride among our shuttle buses, motor coaches, and charter buses. These rides vary as per seating provisions for passengers. You could choose a coach, which can accommodate passengers from 14 to 50 among our rides. For any special occasion, we offer premier party bus packages that come inclusive of comforts and conveniences.
Book a limo or a premier car from our limo service Tulsa. There are several exclusive brands and models such as Lexus, Cadillac Escalade, Chrysler 300, Mercedes-Benz, BMW, Ford Excursion, Hummer Limos and others. These are rides for couples for special occasions as well as for small groups. You could even hire one of these car rentals for bachelorette party rides about town.
The limos and shuttle buses for hire come at reasonable rates. These can accommodate people not exceeding 14 in number.
Party Bus & Limo Service Prices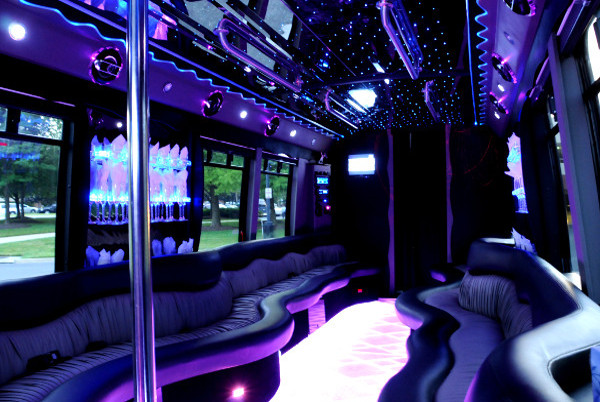 View Limousines NowLimos & Party Buses
There are packages for travel and partying purposes of our agency. You could avail of attractive discounts on these packages and select coach models. There are reasonable prices for the party buses and limos which depend on different factors. The final rental is an outcome of seating capacity, amenities to use, hours and distance to cover.
Things To Do
There are several places of interest to check out in and around Tulsa such as:
Philbrook Museum of Art; this museum is in an ornate mansion with garden landscapes.
BOK Center; here you can popular games as well as concerts in town.
Gilcrease Museum; here there are Western and Native American artworks on display.
These and other places are easy to visit with our affordable party bus rental quotes.
Additional Service Areas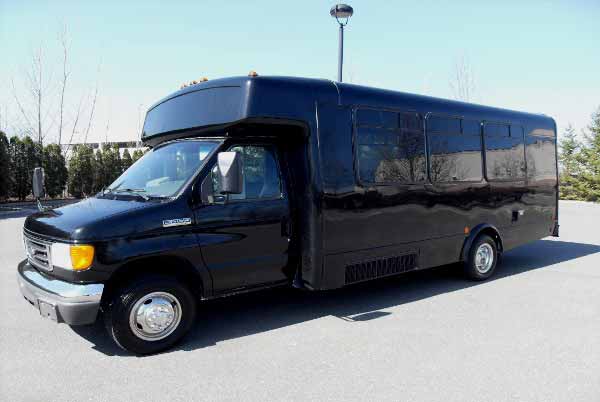 View Party Buses NowParty Buses & Limos
Avail of our rentals to travel to and from towns close by such as Ponca City, Coffeyville, Claremore, Sapulpa, Broken Arrow, Jenks, Bixby and others for leisure or work purposes.
Bachelorette Bus Rentals Tulsa OK
We welcome you to our Bachelorette Party bus rental site. Here you will find information on our company, as well as other related services. We have been providing Bachelorette Party Bus Rentals in Tulsa Oklahoma and all over the country for years now, and we are proud of our reputation as one of the best! We have a wide variety of vehicles to choose from including limousine buses, stretch hummers, party buses and much more!
Why Rent Bachelor Limousine Service?
Limousine service is a great option for those who want to make their bachelor or bachelorette party memorable. If you're going out on the town, you may want to consider renting a limo service in Tulsa Oklahoma. Limousine rentals can be rented for many different occasions, including proms, weddings, birthdays and other special occasions. It's important to hire an experienced driver or chauffeur if you plan on using the services of a limousine service. Many companies offer affordable rates that are sure to fit within any budget! With all of these options available at your fingertips it's easy for anyone interested in renting their own private vehicle without having worry about anything else except having fun!
Why Choose Party Bus Tulsa?
With Party Bus Tulsa, you can expect to have a great time no matter what type of event you are celebrating. Whether you want to go bar hopping with your friends or throw an amazing strip club party, we have the best options for all of your needs. We will even help plan the entire evening so that it is flawless. In addition, our limo services will make sure that everyone gets home safely at any time of night or day! To learn more about our services and how they can meet all of your needs, please contact us today by calling or visiting our website.
Selection of Limos and Party Buses for your Bachelorette Party
A limo is a great option for your bachelorette party. It can seat up to eight people and has plenty of room for all of the essentials like flasks and mini bottles. The sound system will allow you to listen to music, play games, or make fun of each other with no one else able to hear it. The biggest benefit is convenience. A rental car can take up a lot of time just by itself with all the planning that goes into coordinating logistics, but a bus or limousine will arrive at your door when you need them without any extra effort from yourself. They're also usually cheaper than chartering an entire charter bus (which we'll talk about more later) so there's no need to worry about budget constraints!
Bachelorette Party Transportation Options
Choosing the right party bus to rent for your bachelorette party can be a daunting task. You want something that's large enough to accommodate all of your friends, but compact enough to fit in most parking lots and garages. There are a variety of options available including limousines, charter buses and party buses. A Party Bus is the most common choice when it comes time to plan a bachelorette party transportation service because they have many features that make them more affordable than other types of vehicles and easier on the wallet than renting multiple cars for everyone in your bridal party. The most important aspect is how many people will be traveling together? If there are only 2 or 3 people then it doesn't matter what mode of transportation you choose; however if there are 4 or more then I strongly recommend taking advantage of these services because they provide great value for money!
What Kinds of Limousines Do We Offer?
Limousines can be found in a number of different styles, depending on the number of people in your party and what you're looking to do. Stretch Limos are the most common type of limo. These stretch from one side of your street to another, with a bar inside and plenty of room for everyone to enjoy the ride. If you have more than 10 people in your group (or if they don't all like each other), then this is probably what you'll want to go with. SUV Limos are smaller versions of their stretchy counterparts that give you even more space for dancing or sitting down; these are also great for smaller groups because there's no need to cram everyone into one vehicle—the SUV will still fit everyone comfortably! Party Buses and Van Rides provide ample space for groups up to 25 people without being too big and bulky like a regular bus would be; these vehicles also come equipped with TVs so everyone can watch their favorite show together while traveling around town!
Most Popular Vehicles Rented for Bachelorette Parties
The most popular vehicles rented for bachelorette parties are: Party bus: A large vehicle with multiple seats, a bar and sound system, and maybe even a stripper pole. Limo: A luxury vehicle that can also be used as an Uber car or taxi service. It has seating for up to seven people and often includes amenities such as an ice chest or mini refrigerator. Charter bus: A fully enclosed vehicle designed to carry passengers from one place to another on long road trips. Often used by colleges and universities for student transportation (aka "Greek" transportation).
Book for Quality Bachelorette Limousine Service in Tulsa
Book your party bus with us for the night of or before your bachelor or bachelorette party. You can also book a party limousine for the night after, weekend prior to, and so on. We are flexible and will accommodate any special requests you may have!
Bachelor Charter Bus Rental Services in Tulsa
Whether it's your bachelor party or bachelorette party, birthday, anniversary, or corporate event, we can help you make the night unforgettable. We also offer luxury limo services for family reunions, sporting events, concerts and wine tours!
Plan an Epic Night
Planning an epic night with your bachelorettes is the best way to celebrate one of the most monumental occasions in a woman's life. So, before you begin, take a moment to consider everything that goes into planning and executing an unforgettable bachelorette party. Here are some key steps for planning your group celebration: Choose a Destination – Whether you're looking to meet up with friends from college or want something completely new and different from what you've ever done, choosing a destination is the first step! We recommend checking out our list of top spots around Tulsa Oklahoma
Excellent Bachelor/Bachelorette Luxury Bus Rental
If you are planning a bachelor or bachelorette party, a bus rental is the best way to ensure that everyone has a great time. Our buses are clean and well-maintained, safe and reliable, and equipped with everything you need to have an enjoyable night out on the town. With one of our buses at your disposal, there will be plenty of room for everyone to relax in comfort as we take you from place to place throughout Tulsa. Our drivers know all the best bars where they serve drinks at reasonable prices—and if you're looking for something a little more upscale than your typical dive bar, we can take care of that too!
Dependable Vehicle That Is Worth the Trip
If you're looking for a dependable and affordable limo service in Tulsa Oklahoma, look no further than Bachelorette Party Bus & Limo Services. We are a company that has been in business since 1989 and we know what it takes to deliver a great customer experience. At our company, we have a wide selection of vehicles including luxury sedans, party buses, limousines and more! We are also passionate about ensuring that all of our customers have an unforgettable experience with us so you can always expect: A comfortable ride in any vehicle you choose. Whether it's one of our spacious stretch limos or the latest model party bus (with WiFi), we'll help make sure that your ride is smooth from start to finish!
We're Here For You
We at Party Bus & Limo Service are here for you. Our job is to make your experience the best it can be, and we will do everything in our power to make that happen. We can help you plan a bachelor or bachelorette party, find the right limo or party bus for you, and help make sure that everything runs smoothly on the day of your big event.
When should I reserve?
If you're planning a trip with your friends or family, you'll want to make sure that everyone is on board with the plan and ready to go. We recommend booking as early as possible. Reserve at least 24 hours in advance for limos and party buses. This will ensure availability for your vehicle, which may be in high demand on busy nights like Friday and Saturday nights. Reserve at least 2 weeks in advance for special events such as proms, bachelor parties, bachelorette parties, birthday celebrations, anniversaries and more! Reserve at least a month in advance if you are planning a wedding; it's also helpful to reserve just before or during peak wedding season (May through October).
We're here to help you plan an epic night and make sure everyone has the best time. Whether you're looking for a party bus rental in Tulsa or nearby areas, we have a fleet of vehicles that can accommodate any size group and preference. With our wide selection of luxury vehicles, you can be sure to find the perfect ride for your next event!