Party Bus Tulsa is the preimere charter bus & mini bus rental company in Tulsa, Oklahoma.
With a wide range of vehicles, we're sure to have a charter bus that suits your group's needs. Whether you're looking to rent a coach bus for your employees or a minibus for your wedding guests, we can help you find the perfect vehicle at the most affordable price. We have years of experience organizing transportation logistics for corporate events. We understand how important it is to provide your guests with an efficient and memorable experience, which is why we take the time to connect with you so that we can customize your rental to meet all of your needs. Our 24-hour reservation team is committed to providing exceptional customer service—even after you've booked! So if you ever have any questions about planning an event or just want someone friendly to talk to about what kind of bus would be perfect for your trip, we're here for you.
Charter Bus Company in Tulsa OK
In Tulsa, our agency offers diverse party bus rentals and limos for hire. These rides are premier as compared to ordinary cab services in town. At the same time, you need not break the bank to avail of our premier rides. No matter what occasion it is, a birthday party celebration or a special date in town, we have the right ride for you. What's more, we offer small party bus rental that can be chartered rides about town. These are standard coaches that people book for varied group travel purposes. You could charter a coach from our agency for airport transfers. There are party coaches for hire for large and small groups as well as premier limos for special occasions. Call now 918-442-1299!
Tulsa Bus Rentals Near Me
50 Passenger Charter Bus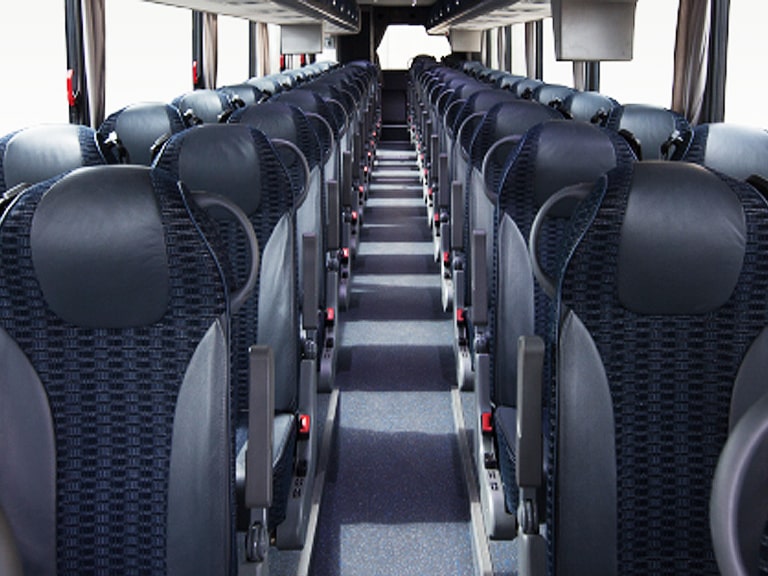 40 Passenger Charter Bus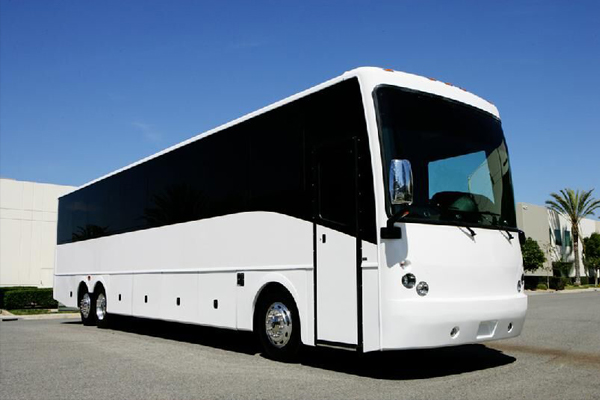 30 Passenger Charter Bus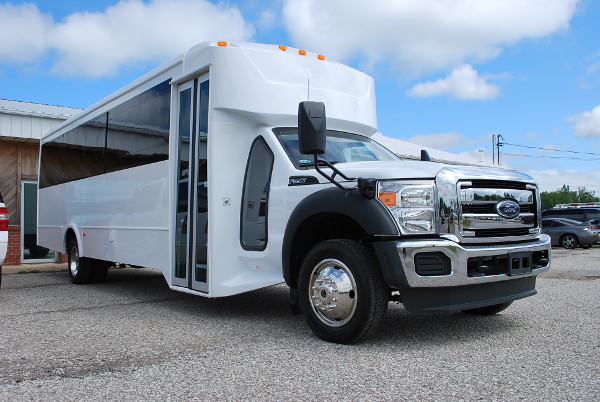 20 Passenger Charter Bus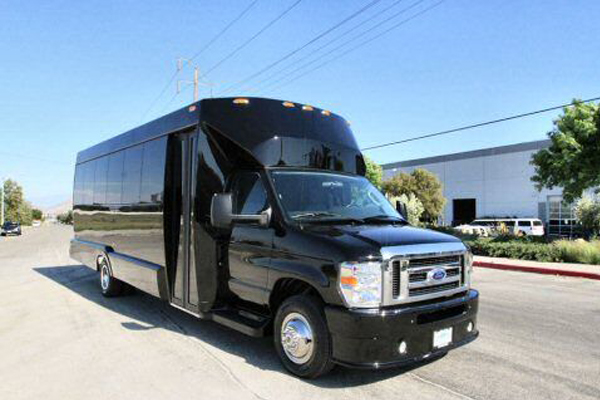 Interior Color May Vary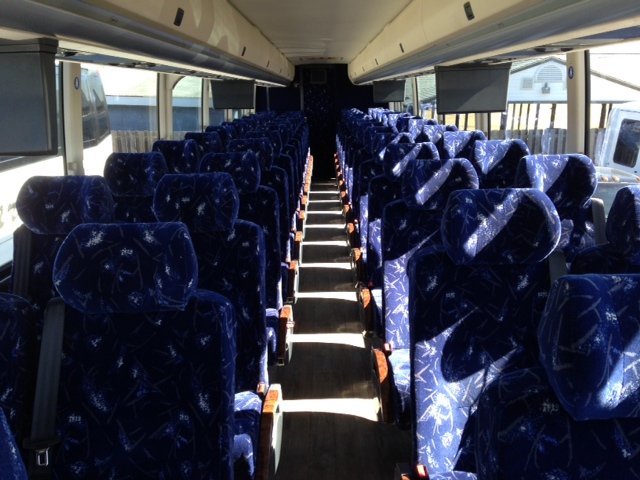 Interior Color May Vary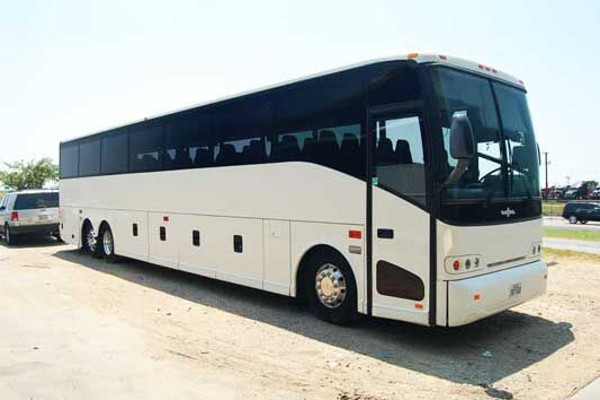 Interior Color May Vary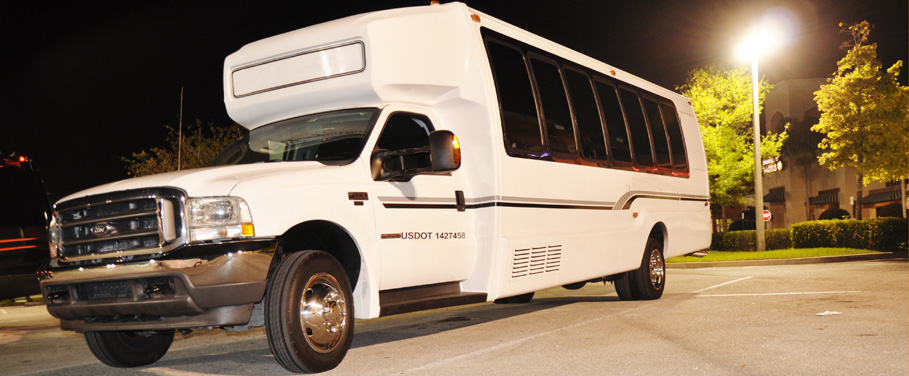 Interior Color May Vary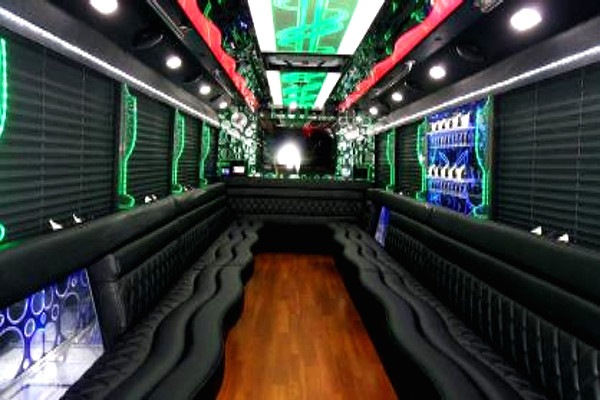 Get a QuoteCharter Bus Rentals
It is easy to charter a ride about town in our Tulsa bus rental. Even if you are new in town, we offer different coaches and buses for easy booking. Most regional rental directories have our contact details. Simply find a coach of your choice from our online catalog. You can then give us a call to finalize your booking.
There are diverse coach models for hire from our agency. You might simply need a charter ride for a group of executives about town. In many cases, small or medium, groups need to travel to and from the airport. No matter what is the travel requirement, we the right coach for you. There are passenger party buses, motor coaches, shuttle buses and charter buses for hire. You could easily book one as per seating capacity. These rides can accommodate passengers from 14 to 50 in number.
Avail of our cheap limo rental prices and shuttle buses for small group rides. These can accommodate people from 2 to 14.
Our limo service Tulsa includes limos and premier rentals like the Cadillac Escalade, Hummer Limos, BMW, Chrysler 300, Lexus, Mercedes-Benz and others like the Ford Excursion for hire.

Charter Bus Rentals Prices
The prices on offer for our charter buses and limos are reasonable and affordable for all. You can book from our travel packages as per varying requirements of customers. There are discounts for regular members and bulk order deals. You could vary the final price as per the number of passengers traveling, hours of hire, distance to cover and amenities to use.
Absoulte Charter Bus Rental Tulsa
Hours: Mon-Sun Open 24/hrs
Phone: 918-442-1299
Things To Do
There are several places of interest to check out in and around Tulsa such as:
Book our party bus rentals to visit these places and others.
Additional Service Areas
We service all of Oklahoma! Book one of our bus rentals for trips to visit nearby cities like Coffeyville, Stillwater, Bixby, Jenks, Owasso, Broken Arrow, Muskogee, and others.
Charter Bus Rentals Oklahoma
Charter bus rentals are a great option for those looking to travel in a group. Charter buses are often fully equipped with amenities like WiFi and reclining seats, so you can enjoy your trip just as much as if you were on an airplane. A charter bus rental can be rented for both short-term or long-term purposes, depending on how far away from home you need to travel.
Motorcoaches and Minibuses For Rent
If you are planning a group trip, charter bus rental is the best way to travel. A motorcoach or minibus can accommodate anywhere from 15 to 50 people depending on its size and amenities. While buses have more seats than other types of vehicles, they are also larger and more difficult to maneuver in tight spaces like airports or amusement parks. For example, if your school's band is traveling across town for a performance at another school, a motorcoach might be your best option because it can hold all of the instruments and equipment while still fitting through narrow streets without getting stuck behind traffic. Limousines: Limos usually seat between six and eight passengers but can be configured with more seats depending on your needs. They are ideal for corporate events where professional executives need privacy during business meetings or small groups going out together want extra legroom in order to stretch out their legs comfortably during long drives
Bus Rentals Near Me
A few things you should know before booking your charter bus rental: The location of the business. Make sure it's convenient to your home or hotel room. You'll want to find out if they offer pick-up and drop-off, or if you'll have to drive yourself to their location. The hours of operation for this particular business. Keep in mind that most bus companies close for lunch between 12:00 p.m.-1:00 p.m., so plan accordingly if your trip falls into this window of time! Also, many bus companies open early in the morning (around 6:00 a.m.) and stay open until late at night (around 10:00 p.m.). If your trip is during these times, make sure you call ahead because this may affect their availability or price! What kind of buses they have available? Some companies rent out large party buses while others only have smaller vans available for groups traveling together on shorter trips like weddings or bachelor parties!
Why Choose Party Bus Tulsa?
Party Bus Tulsa is the premier choice for charter bus rentals in Oklahoma. We have the best drivers, the best buses, and the best prices. It is our dedication to providing outstanding customer service that sets us apart from other transportation companies in Tulsa. If you're looking for an affordable way to travel with your family or friends, Party Bus Tulsa has a fleet of vehicles that can accommodate all of your needs. We offer party buses for birthday celebrations, bachelor/bachelorette parties and more! Our charter bus rental services include: The latest model vehicles, Luxury leather seating areas, Top-of-the line audio systems.
Luxury Charter Buses
As you begin planning your trip, you might find yourself wanting to rent a luxury charter bus. If so, we've got you covered. Our team of professionals can help you reserve a luxurious bus for your next trip in Tulsa, Oklahoma. We have many types of luxury buses for charter and private use. From the Party Bus Tulsa to the Excursion Coach Tulsa, we have vehicles that cater to all needs. Whether it's a night out on the town or an excursion around town with friends and family, we have the right vehicle for your unique needs.
Charter Bus Pricing Explained
The pricing for charter bus rentals is different from the price of a traditional tour bus. The main reason for this is because you are in control of your own transportation, so you don't have to pay for any additional services or amenities (think food and drinks). This means that the cost can vary depending on your trip needs, but there are also some general guidelines that apply to most trips. Here's what you should know about charter bus costs: Mileage – The initial price will include all mileage costs from Tulsa, OK to your destination as well as return travel back home again. If you decide not to go all the way back home after the tour has ended in Tulsa, then additional miles will be charged at an hourly rate per mile traveled once they exceed 200 miles per day (the maximum daily mileage allowed by law). Fuel surcharge – Most operators charge extra money for fuel consumption based on their own discretion or based on local conditions such as traffic jams during rush hour or road construction delays due to weather conditions like snowstorms etcetera.)
Minibus Rentals
With a mini bus rental from Party Bus Tulsa, you can take advantage of the convenience and comfort that comes with riding in a larger vehicle. This option is ideal for groups of up to 15 people who want to travel together, as it offers plenty of space for luggage and other items. If you need to catch an early flight or transfer from one hotel to another, this type of rental could be your best bet. You'll be able to set out on your adventure right away without having to worry about driving or parking issues at the airport! When planning your next long-distance trip and looking for an option that will take care of all your needs on route, look no further than Party Bus Tulsa's minibus rentals! These vehicles are perfect for sightseeing tours where there are multiple stops along the way—the larger size makes it easy for everyone in the group (or family) get off at each stop without feeling crowded or rushed through each location quickly enough before moving on again.
Mini Bus Pricing Explained
Mini buses are a great option for small groups traveling to a location that is closer to home. Mini buses are also great for shorter distances as well as shorter trips. These vehicles can accommodate anywhere from 8-15 passengers comfortably, depending on the model of mini bus you choose.**Mini Bus Pricing Explained** They're perfect for smaller groups who want to travel together and have fun, but don't need all the bells and whistles of larger charter buses. You'll save money by opting for a mini bus over a full size vehicle because they require less fuel to operate and they have lower overall costs. If your group has fewer than 10 people or you know where you're headed ahead of time, then consider hiring one of these adorable rides!
Motorcoaches For Hire
Motorcoach pricing is a bit different than vehicle rental. Because motorcoaches are larger vehicles and have more amenities, they cost more to rent. The price of a bus rental depends on the number of passengers who will be riding in it, as well as where and when you need to travel. Depending on how many people are riding together, charter bus companies will give you quotes with different prices listed. Some companies offer discounted rates depending on how long you need their service for and what kind of vehicle you request (such as deluxe or standard). You should also ask about additional fees such as fuel surcharge or reservation fee if any are applicable for your trip(s). If you're planning an event that requires transportation for large groups of people, then consider renting a motorcoach from Party Bus Tulsa! We can provide transportation throughout Tulsa Oklahoma including:
Motorcoach Pricing Explained
The cost of a bus charter depends on several factors, including the size and style of your motorcoach rental. For example, you might pay more for a larger vehicle that comfortably seats 40 passengers than you would for a smaller coach that can only accommodate 10 people. The number of passengers is another important consideration when it comes to price. If you're traveling with more people than your motorcoach holds (which may be possible if you're renting an SUV), then there's no extra cost per person to let them board the vehicle. However, if there aren't enough seats available, then each additional passenger will likely incur an additional charge. Distance traveled is also considered when calculating costs, particularly in terms of fuel consumption and wear and tear on your vehicle's engine or transmission parts (which could lead to higher maintenance costs). The type of road surface also affects how much gas gets burned up during travel time; smooth highways use less energy than bumpy country roads do because they require less effort from the engine to maintain speed while keeping passengers safe inside their vehicles during long journeys across America!
Charter Bus Rental Services
We offer a wide range of charter bus rental services for your trip. Bus Rental Services: We provide charter bus rentals to and from anywhere you need to go in Tulsa, Oklahoma. Locations Served: We serve all of Tulsa, OK including Broken Arrow and Sapulpa. Amenities Provided: Our buses are fully air-conditioned with bathroom facilities onboard each and every one! You can choose between 15 passenger mini buses or even 50 passenger party buses if your group is larger than that. Your passengers will have plenty of leg room with our spacious seating arrangements so everyone will be comfortable during their travels! If you're planning on taking some friends or family out for a night on the town in Tulsa, we have some great options like limousine service where they'll ride in luxury while sipping champagne or enjoying fine wines at an upscale restaurant located downtown before heading back home again later this evening!